Learning objectives of this lesson
Understand slum definition and development.
Learn about approaches to mapping slums.
Visually identify and map slums using remote sensing data.
Use the random forest classification method predict slum locations.
Prerequistes
The software packeges QGIS and RStudio are needed to follow along the examples of this lesson.
https://www.qgis.org/en/site/forusers/download.html
https://www.rstudio.com/products/rstudio/download/
If you are not famliar with R you might want to have a look at this website to get you started:
---
Estimated time for this lesson: 65 min
Introduction
Cities are growing globally. While the northern hemisphere experiences a steady but planned development of urban areas, many cities in especially the global south are experiencing urbanization with limited or no development. One of the consequences of this process is slum proliferation.
In this lesson you will learn what remotes sensing techniques can be applied to map and predict slums areas. You will do this using data from the megacity of Lagos in Nigeria.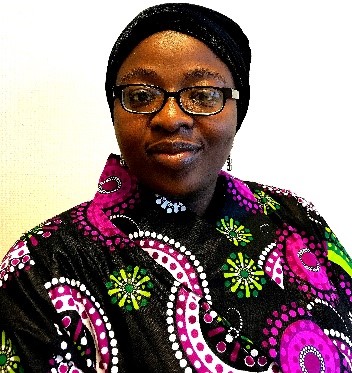 Dr. Olabisi S. Obaitor
Dr. Olabisi S. Obaitor is a Town planner working as a Research scientist at the Applied Geo-information Science, Geography department, Alexander Humboldt University of Berlin. She holds a PhD in Geography (magna cum laude) from Rheinische Friedrich-Wilhelms-Universität Bonn, Germany. She is working at the interface of interdisciplinary socio-environmental research, specifically in the global South. She is interested in integrating remote sensing with social sciences to inform policies on the human environment system.
---