Watch the official course trailer:
Welcome to the Online Course
'Beyond the Visible – EnMAP data access and image preprocessing techniques'.
In this course, you will learn the principles of hyperspectral image preprocessing and how this workflow is reflected in EnMAP products, get to know the German hyperspectral mission EnMAP in much more detail, and see how you can access EnMAP data, and order new acquisitions. No matter if you are a student or a professional or whatever continent you are from, this course was designed for you and we hope to provide some helpful background information, process understanding and guidance on how to access the world as seen by EnMAP.
---
What will you learn?
This course will provide you with the fundamentals of hyperspectral image preprocessing, guide you through the somewhat complicated process of ordering EnMAP data and gives you access to free data sources, open-source software and hands-on training exercises.
By the end of this course, you should have learned …
how a big satellite mission like EnMAP is organized
the need for thorough preprocessing of imaging spectroscopy data
the most important preprocessing steps (over LAND)
the complexity of the preprocessing process
how to assess data quality
what do the different EnMAP product levels include and what they are useful for
how to register to the EnMAP Data Access Portal, submit a new data proposal, order future acquisitions, and search for already existing data in the archive
and finally, how to preprocess an imaging spectroscopy dataset yourself!
The rising number of imaging spectrometers deployed on airborne platforms and the launch of space-borne imaging spectroscopy missions are accompanied by an increasing need for education and training activities with a focus on hyperspectral imagery – with the data becoming more and more available, you need to know how to best use it and benefit from its great potential. Learn from the experts and adopt the knowledge to your personal research interest(s). This course, which will teach some applications of imaging spectroscopy in an agricultural context, comprises three thematic lessons framed by a welcome and goodbye lesson. Check out the table of content below. If you prefer, you can use the offline version of the course in PDF format, which you will find under the resource section on EO-College. To complete the course and get the certificate, however, you still need to answer the quizzes in the online version of the course.
Introduce yourself
In order to improve our educational offers in the future, we would like to learn a little more about you in this anonymous survey.
---
Course specifications
Workload
Choose your own learning pace. Depending on your existing knowledge, the course is designed to take you about 2 hours, respectively 3 to 4 hours if you participate actively in the hands-on training exercises.
Theoretical foundation and practical applications
In 'Beyond the Visible – EnMAP data access and image preprocessing techniques' we'll provide you with some (theoretical) background of hyperspectral image preprocessing including a basic workflow, how the steps of this workflow are represented in the available EnMAP data products of how you can access these data products yourself – despite the theoretical nature, these lessons are presented with plenty of opportunities for activity and interaction. In the final lesson, you will finally get a chance to participate in expert-led hands-on training exercises.
Prerequisite
We do assume that you have a basic understanding of imaging spectroscopy in order to really enjoy this course – to make sure we are on the same page, you will be asked to do a short quiz after the first lesson of the course – if you pass, feel free to continue, if you don't score the required minimum then we suggest that you take the course "Beyond the visible – Introduction to hyperspectral remote sensing" first before starting this course.
Certification
You will receive a certificate of achievement for completing the course. You can also download a diploma supplement under the tab 'Materials', once you have completed the course.
---
Meet the Team
For this Massive Open Online Course (MOOC) we combined the expertise of various internationally renowned institutes with the support of experts in their respective fields.
This course was created by GFZ Potsdam and German Aerospace Center together with EO College and various partner institutions.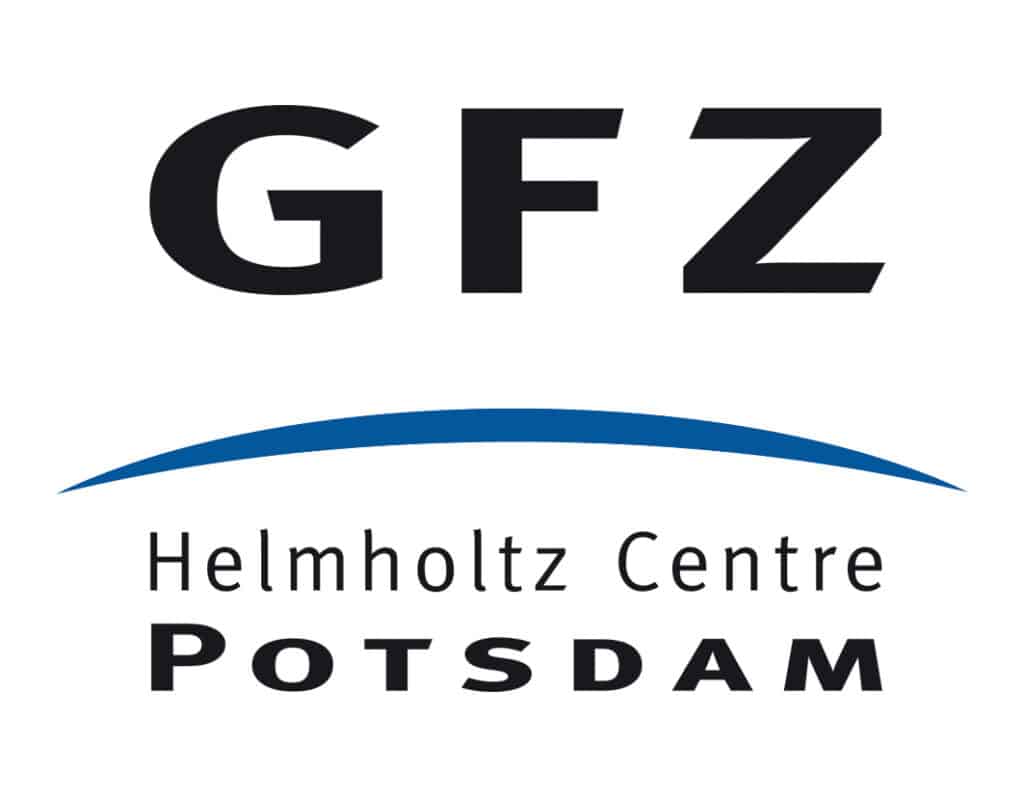 Funded by
The development of the course was funded within the EnMAP science program under the German Space Agency at DLR with resources from the German Federal Ministry for Economic Affairs and Climate Action.
Project partners
Production
Licensing
This work is licensed under a Creative Commons 4.0 International License (CC BY 4.0), except where noted otherwise.


Beyond the Visible – EnMAP data access and image preprocessing techniques, MOOC, HYPERedu, EnMAP education initiative, July 2023, GFZ Potsdam / DLR Space Agency.
Once you have completed the course, you will find your course certificate and a diploma supplement here.
About Instructor

Login
Accessing this course requires a login. Please enter your credentials below!