When you open the sidebar on the right of the course page, labeled "Permalink." This is your course URL.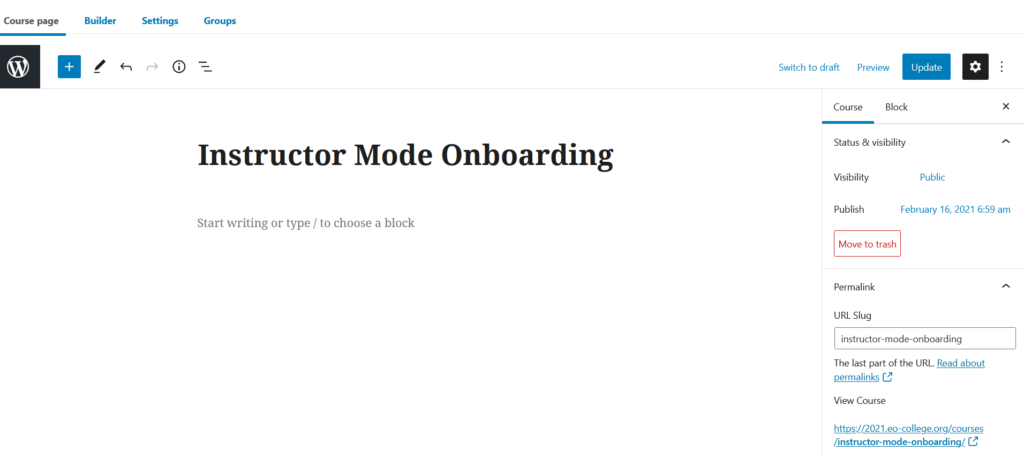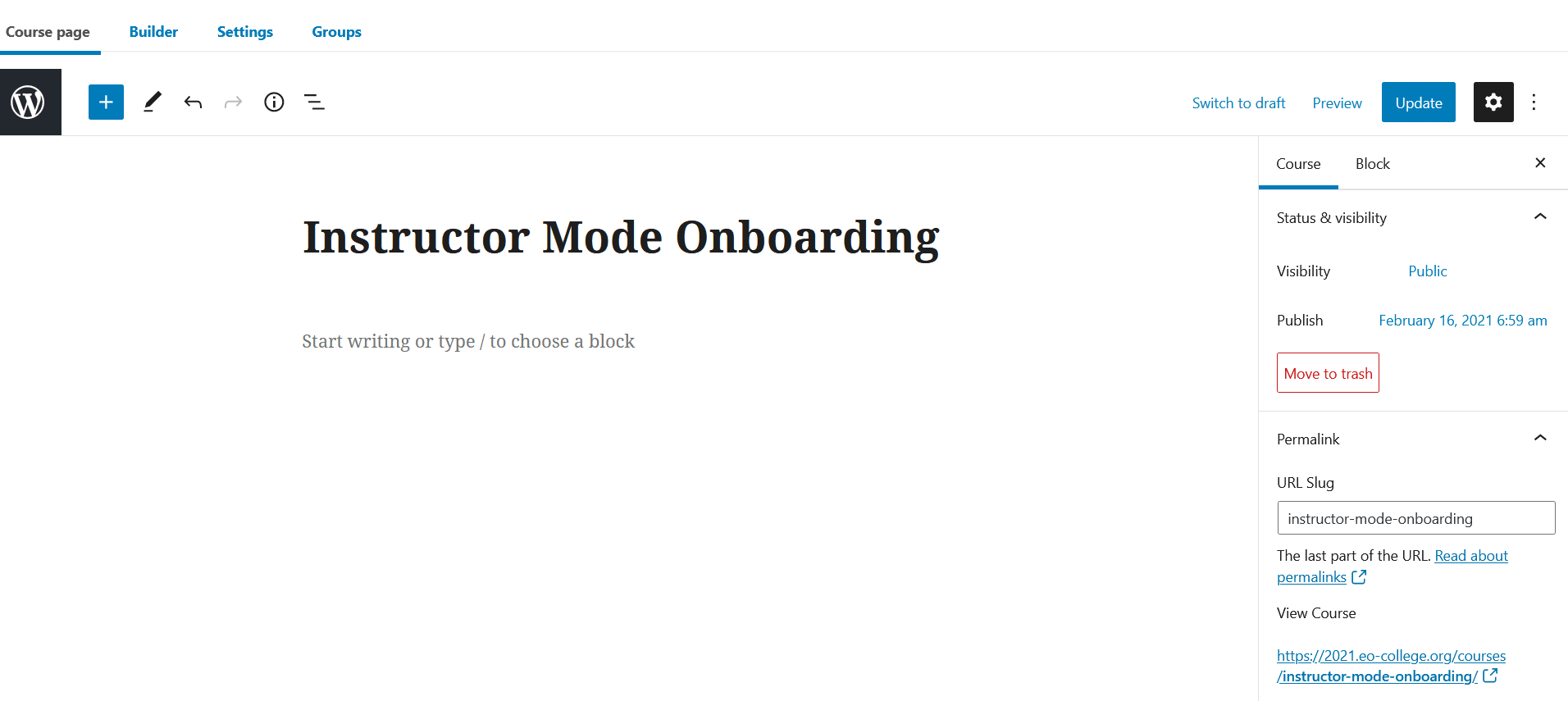 The first two parts of the URL are not editable. They are determined by your site's domain name and the course slug you have chosen (which will be /courses/, unless you've customized your LearnDash permalinks).
You can edit the third part of the URL:
https://yoursite.com/courses/your-course-permalink/
In most cases, this should be a reflection of your course title.
Make sure sidebar is open
Click into the "URL Slug" Box
Type your new permalink
Hit Enter, or click the Update button